News
Wish everyone a creative, exciting 2018!
From February 1st this year I'll be promoting my work through my Art Newsletter to everyone who has either signed up or bought paintings from me. If you are not on my email list you can send me an email or sign up on this website.
The winning ticket for the Prize Draw of a Free Archival Print was drawn on the last day of the show. The winner is Monica, from Oak Bay. She was delighted with the print and can be seen here in the Gallery.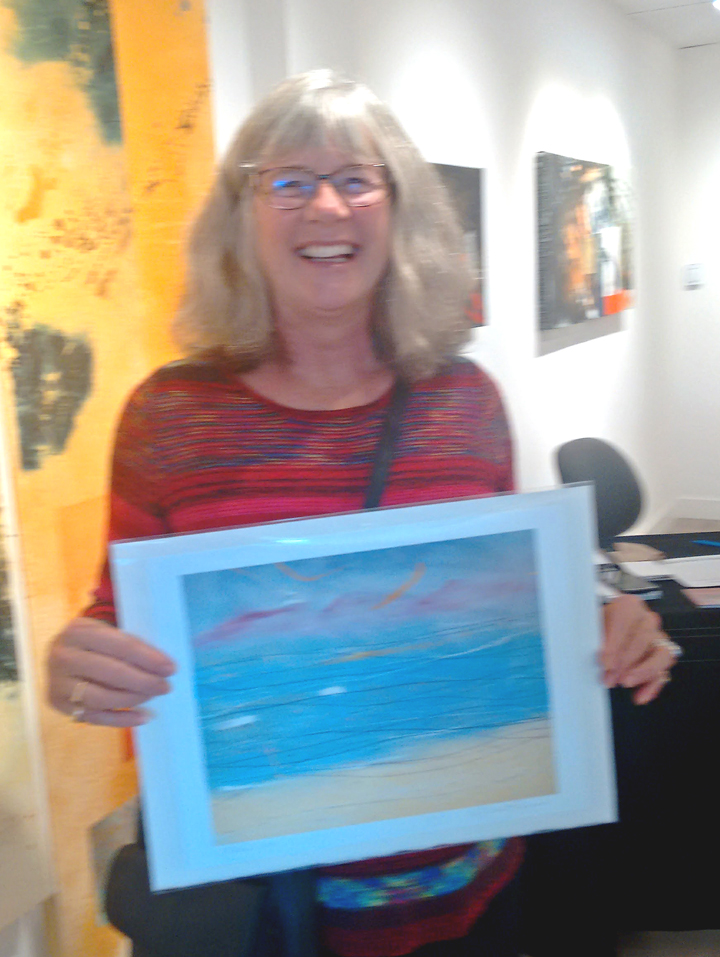 Energy, Transparency & Movement
I explore the energetics of the universe in my paintings, and express some of these energies in line and colour. I work quickly and in short bursts, usually covering the whole canvas in one session, then layering colour to give depth and transparency. Every flow of energy changes the shape and density of an object, and I like to observe these flows.
Email Updates
Get the latest exhibition news, exclusive artwork offers, and more.